ARE YOU BRAVE ENOUGH FOR THESE 3 HALLOWEEN DATE NIGHT IDEAS?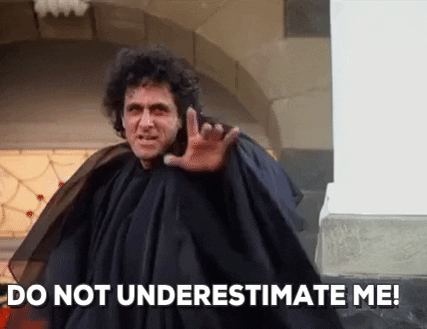 Everyone knows all wrecks love fall. Whether you hate it or love it, football is a valid excuse to drink on Sundays, everyone appreciates the miracle that are leggings (guys get to stare at dat ass, girls feel skinny), and who doesn't love blacking out on pumpkin beer and whisky at a bonfire in your childhood town?
If you're looking for other ways to get into the Halloween spirit with bae this year, here are a few options only a car or train ride away from the New York City area:
1) For the Wimps: Halloween in Sleepy Hollow Country
If you jump during an episode of Goosebumps from 1995, here's a wimpy way to celebrate the season with your boo. Hop on an hour train ride from NYC to Sleepy Hallow you MAY or may not see the headless horseman creep out of the woods, but we'll leave that part up to Halloween fate.
More details and pricing here

Distance from NYC: 1-hour train from Penn Station
2) For the B…witches: Salem, Massachusetts
If you're a bitch like me all year long, why not go meet your ancestors? Drag your significant other and friends to Salem, Massachusetts for a witch tour, bar crawl and to explore the town. Themed shops, bars and stores line downtown Salem which makes for the perfect overnight date this October.
Bewitched After Dark: After checking out the Salem Witch Museum, try the after dark tour. The walking tour brings you through Salem's history, the witch trials and witchcraft (which you have obviously perfected for years).
BOOze Options (yeah, we went there): Enough with the tours, there's a distillery (Deacon Giles) and brewery (Notch Brewing) in town – you're welcome.
More details here

Distance from NYC: 5 hours driving, we always suggest Airbnb'ing to really feel like a local
3) For the Literal Crazy Psychos: Pennhurst Haunted Asylum
If you're into being traumatized for life, you'll probably be able to handle the psych ward tour up in Pennsylvania – as if that state wasn't creepy enough. This real-life asylum was built in 1908, and contained dorms, a hospital and prison facility for people like your EX, aka the mentally ill. Might want to bring some extra depends for this one, Billy.
More details on specific events and pricing here

Distance from NYC: 2 hours driving
Stay tuned for next week, when the wrecked crew drinks every kind of pumpkin beer, spirit and wine available on the market so you don't have to!