THE MAN BEHIND JERSEY CITY'S FIRST DISTILLERY
Stop...everything. The first and only distillery in Jersey City is opening this Saturday, October 28, 2017.
If you know me, you know how much I absolutely love vodka, but seriously...it completes me. Not just that, but this particular spirit brand is named after a puppy. So NATURALLY, I was super excited to learn more about the gin and vodka distillery that was opening up this fall in my city.
The Wreckord spoke with long time Jersey City resident and Founder of Corgi Spirits, Robert "Bob" Hagemann, for an exclusive interview on the story behind the distillery, the booze and his honest advice for anyone looking to get into the liquor industry. Because let's face it, we have all thought about opening a bar at one point in our lives.
Let's put it On the Wreckord...
THE WRECKORD: Tell us the story behind the name Corgi Spirits? What was the inspiration behind opening the distillery in Jersey City and where do you see it going down the road?
RH: Corgi Spirits was inspired by the dog I had growing up, who was a wonderful companion with a great personality. She was always a happy and playful dog, but the Corgi breed also has a long heritage in Great Britain and a rich pedigree. In part, she was what inspired my love for Great Britain, which I've held for most of my life and which created a foundation for my love of all things British and of gin. Since college I've been very interested in cocktails and loved exploring different spirits to see how they played differently in drinks, and so that's a passion that I've developed over time and been able to expand into my career with launching the distillery.
I had seen a few craft distilleries pop up in Brooklyn and across the country, so after doing quite a bit of research and a big leap of faith, I decided to open one of my own. I grew up in New Jersey and have lived in Jersey City for several years now, and this city is the home I always knew I wanted. Jersey City is such an amazing place -- we're an amazingly diverse population, we have so many great cultural/artistic/culinary/beverage options available to us and we're one of the fastest growing cities in the country. It seemed only proper to open my distillery here and to help contribute to the wonderful identity of Jersey City in whatever way I could. My goal is to have the Corgi Spirits brand expand beyond just our hometown. I believe that Corgi can be a national, and eventually global, brand that shows the world the wonderful things that can be expected from Jersey City.
THE WRECKORD: Tell us about the liquid - what can someone expect to experience while visiting the distillery? Why vodka and gin?
RH: Our gins and vodka are premium products made with only the finest ingredients, made from potatoes so they are all certified gluten-free. Our main focus is gin, and we use unique botanicals to create gins that are flavorful, exciting, and which even non-gin drinkers will enjoy. The two gins we will have at launch are our Earl Grey Gin and our Pembroke Gin.
The Earl Grey Gin is the first of its kind and uses real, super premium Earl Grey tea as one of the main botanicals, along with juniper, bergamot, cubeb berries, angelica, chamomile, and orris root. It's delicious in cocktails, but makes for a great sipping spirit on it's own or on the rocks. The Pembroke Gin is a citrusy and floral expression of gin that makes for wonderful mixing in cocktails. Where more traditional gins are very heavy, Pembroke is light and lovely, and uses juniper, coriander, pink peppercorn, pink grapefruit, lemon peel, orange peel, lavender, elderflower, chamomile, cubeb berries, angelica, orris root, and blessed thistle. The gins will be priced at $36 retail.
Our vodka is super smooth and six times distilled, with a luxurious finish...and it makes for a wonderful cocktail!
THE WRECKORD: Any special surprises coming up during the launch?
RH: I think our products will be pleasantly surprising for a lot of people who have a set idea in their minds of what "gin" is supposed to be. Our goal is to change minds about gin for the better and to convert people who are non-gin drinkers to the spirit that I find so wonderful and exciting. I also believe that when people visit the distillery they will be wowed by what we've built -- we're located in a slightly more industrial area over in the Bergen-Lafayette part of Jersey City, but the interior of the distillery space is cozy, comfortable, and wonderfully appointed to ensure that our guests have a wonderful visit and feel at home with us.
THE WRECKORD: What's the best advice you have for someone who wants to get into the liquor industry?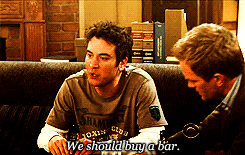 RH: Research, research, research. The liquor industry seems very alluring and fun from the outside, but once you get into the details you realize exactly how complicated it is and how many regulations there are to navigate to ensure that you're operating responsibly. Not only is the industry regulated from a federal standpoint, every single state has their own laws and economic perspectives on the industry. It's a great and exciting space to have a career, but it's certainly not easy or simple, so I would advise anyone who wants to get into the industry to do so with their eyes wide open.
Corgi Spirits at the Jersey City Distillery is located at 1 Distillery Drive. Check out the opening this Saturday, 10/28 at 4:00 pm - 10:00 pm. Click here for the Facebook invite and tell your friends!